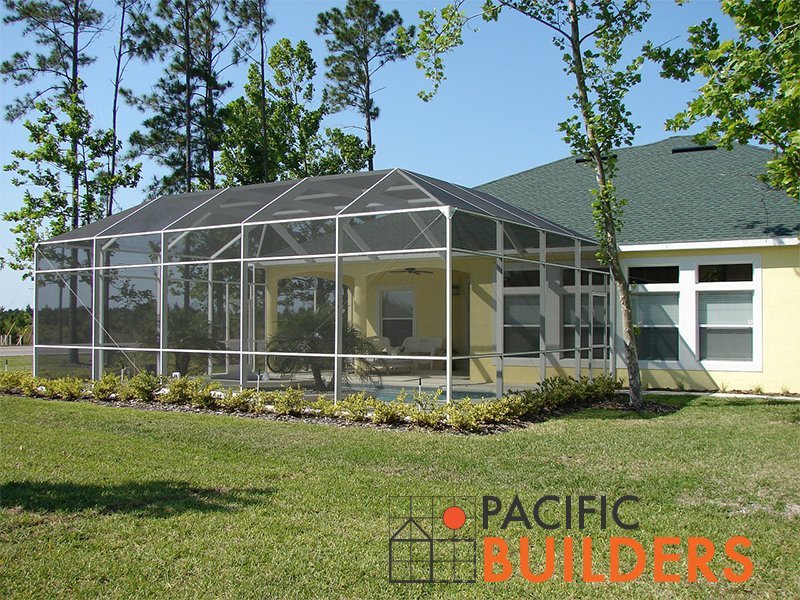 It's fall here in Sacramento again but that does not mean you cannot enjoy your three season Sunroom. A three season room as the name implies is built for three seasons but it doesn't mean that you won't be able to use it during the colder winter months. With these simple tips and tricks, you'll be able to use your three season room even during cold nights.
By adding thick rugs and carpet padding to your floor, will help keep the heat in your sunroom. Hardwood and tiled floors can become extremely cold, so by adding thick rugs and carpet padding, you'll be able to protect your feet from the hard and cold surfaces.
A space heater or an electric fireplace is a neat and relatively cheap way to quickly warm up your room. Just make sure to unplugged the heaters whenever you leave the room and of course when you leave the house.
By hanging thermal-insulated draperies over your sunroom windows

which will help create an additional barrier against the cold climate from outside the glass panes and the outdoors and as an added plus; it can give you some added privacy.
Why Choose Pacific Builders
If you want a sunroom that can be used in any weather, and is worth every penny, then choose Pacific Builders. We know that building a sunroom is a very big investment, so why not invest in the very best? We at Pacific Builders will help you every step of the way, from designing, manufacturing, and installing. We have trained professionals that can help design your perfect Sacramento sunroom based on your specifications. Use the highest quality materials so you will get your money's worth. We have trained professionals that will install and build your dream sunroom. We guarantee that you won't regret choosing us help build your dream space.