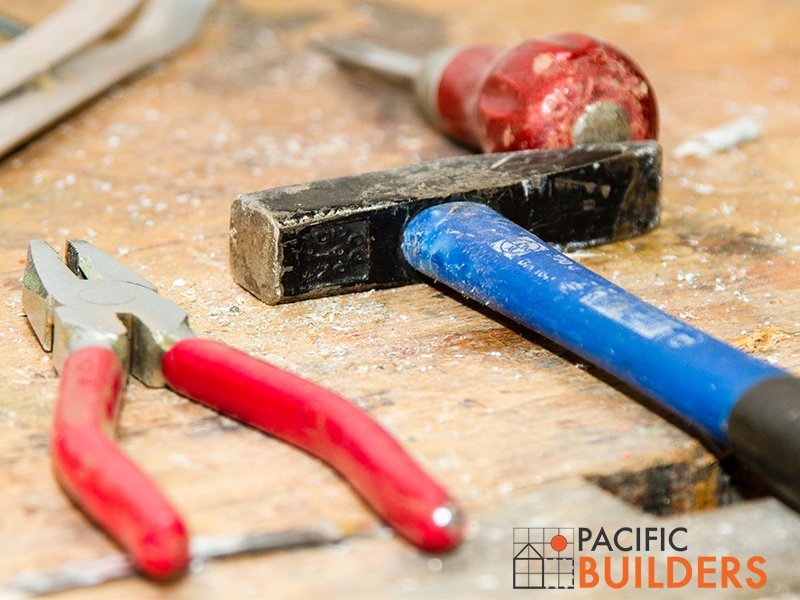 For homeowners, it could seem scary to talk to potential contractors. You may not have any idea what questions to ask, or don't know which ones are the most crucial for the hiring process. Well, don't worry since we got you covered; here's a list of questions to ask potential Sacramento general contractors in order to choose which one will build your dream home for you, that can help veteran and new homeowners alike.
#1 "How long have you been in this business?"
When hiring a general contracting business, it is crucial to find out how long have they been in the business, since if they have been in the game for long, they will surely have picked up on some nifty tips and tricks and gained tons of experiencing working through a lot of different problems and scenarios that new established companies have no experience in. You should prefer a company that has experience, and make sure that their work is always on time, in your budget, and of course high-quality.
Even though going with a company with tons of experience is a great choice, some homeowners may decide to go with someone that has a lot of experience in the home improvement industry but is still a new business owner. Since almost all home improvement business owners were at some point practiced the profession and have experience in the trade before starting their own business.
If you come across a contractor that you like, don't give him free reign over the whole project immediately. It's a good idea to start him off with a smaller project in order to get a feel to him. If you are satisfied with his service, technical skill, and of course his business skills, then you can let him handle bigger projects.
#2 "Do you have a contracting license?"
Some cities, states, and even counties will have different requirements for contractors whether they must obtain a license or any alternative credential. Of course, as a homeowner you would a contract that has gone through all the required license and credentials that are a required certification to show that they have an expertise in that specific field. Having a business license alone isn't enough when looking for a contractor, since it only allows the individual to operate a business but it isn't proof that they're a licensed contractor. You'd want to hire someone that you're sure that they know what they're doing, right?
#3 "Can I see your certificate of insurance?"
Contractors should have liability insurance and workers' compensation for the types of jobs that they undergo. By checking out the contractor's certificate of insurance, you will be put at ease that the contractor is not insured in an entirely different type of job than the one that you'll be hiring him for.
#4 "Will you obtain the permits and set up the inspections required for this job?"
Since not every home improvement project will require a permit or inspection, this question may not always be applicable. Since most, but not all remodeling project will need inspections and permits, you should make sure that the contractor you hire will know all the requirements needed and how to get them, and also be willing to do it for you.
#5 "What is our timeline for completion?"
As a homeowner, you need to have a clear idea of every step of the project. The contractor should give you a timeline of when he will start the project, when he expects it to be finished, and of any sudden circumstances that may affect the schedule. Here are some additional questions that would be a good idea to ask.
Are you working on any other projects right now, which might affect the schedule of our ongoing project?

Do you have any new ongoing bids or prospects that have not be finalized, which may impact our project?

If there are any circumstances that may affect our schedule, how do you propose to address it?
#6 "What is the payment schedule?"
We know that you guys already know this, but it still needs to be said. Never pay for the full price you agreed upon upfront. A respected and reputable contractor will never ask you to do it, so if your contractor asks you to pay the whole amount upfront, then you should probably rethinking about your choice. It is important that you discuss and agreed about the payment terms before the construction begins, and this includes how much is the full price, when you should. A good idea is to set up specific dates or pay based on completed stages of the project.
#7 "Will I have a dedicated team working on my job?"
Most of the time, you won't be the only client that the contracting company is handling at the time. Big contracting companies will handle multiple projects at the same time, so it's important that you are certain about the consistency of the team that will be handling your project. Here are some important follow up questions that you should ask:
Will the same team handle my home every day?

May I know who is the project manager that will be handling my home, and can I know what will he specifically be overseeing each day?

Does your company work with subcontractors? If yes, what are the steps you've done to properly qualify them? Are they covered by liability insurance and worker's compensation insurance?

Will the business owner be keeping track on the progress of my home? And how often can I expect him to check in on the progress?
#8 "What way would you like me to get in touch with you?"
When hiring a contracting company, it is important that you have a means to contact the business owner or the project manager handling your home. You should have a designated point of contact and also know the best way to contact each other, and when he is usually available to respond. You should ask for his contact details such as cellphone number, home number, email, and other important information, and ask him how he prefers to be contacted and how long you should expect to hear back from him.
#9 "What is your working day like?"
For both client and contractor, it is important to make sure what will be happening each day of construction before the work even starts. This is also true even if you are at home while work is undergoing. You should ask these questions:
For each day of work, what is the approximate start and end time?

Should I remove any items in the work area or areas that are near the work area that might be affected?

How noisy will it get?

Will you need me at home at any point during construction days?
Here are some things that you should inform and advice your contractor about the project before starting on the project:
Where to park in the neighborhood.

Which restrooms, the team can use.

Which power outlets they can use.

Who will be home during construction days, and that includes pets.
#10 "How will you clean up at the end of the day?"
It's the contractor's job to clean up after themselves after every work day. Whether the project is already finished or just starting, a good contractor will make sure that end of the work day clean-up is taken care of by his crew. Make sure that his crew will clean up, and dispose of the trash, and of course where he will dispose of it. Also make sure that they pick up any nails or screws lying around that may cause injury, and also to wipe down surfaces that got dusty or stained during the end of the day.
#11 "How and where will tools and materials be stored if the job spans multiple days?"
In case that the project takes more than a single day, the team might have to leave behind some equipment in order to save some time. A part of cleaning up is organizing a clutter-free workspace once the team is done for the day. You don't want any large equipment lying around, right? It's important to discuss where the crew will be leaving behind the equipment, and how they'll get it there. You wouldn't want them to drag the equipment and damage your hardwood floors.
#12 "What steps will you take to protect my property?"
This is something that needs to be asked, but is also a really hard question to ask since it may seem rude and disrespectful. Even though this question can be difficult to ask, it is important to ask before the start of construction, since you wouldn't want your property to be damaged.
You should make sure that your contractor would be willing to make reasonable arrangements in order to protect your property, so be specifically sure to ask the following:
Will the crew be using tarps to cover large furniture and other surfaces affected by the work areas?

Will the crew be using shoe covering when they enter the home?

Which items do you think I should move to other unaffected areas of my home to avoid any possible damage?

Will the crew close and/or lock doors as necessary when they enter and leave the premises?
#13 "How will additional charges be dealt with?"
Today, contractors have been able to give more accurate pricing thanks to technological advancements being made, but additional charges can't always be avoided. Some unforeseen circumstances may come up that may increase the estimated price that you and the contractor have generally agreed to, so it is really important that you establish to the contractor that he will not spend more than the budget that you both agreed upon without first asking for your approval. It would also be a good idea that this be clearly specified in the contract.
#14 "Is there a warranty for your service or for the materials you'll be using?"
Almost all contractors will offer a warranty or guarantee of their work, but what is important is to find out before hiring them is what the warranty covers and long will it be eligible for. Also, the materials that the contractor will be using may have a manufacturer's warranty, and you should request a copy before constructions starts.
#15 "How do we resolve any disagreements?"
This is an important and crucial question that you should always ask. Mistakes and disagreements between both parties can never be avoided, and sometimes these disagreements happen even with the best intentions of the client and the contractors. By asking the contractor on how he will handle this disputes and disagreements beforehand will be crucial by understanding his process in handling a situation in which the client isn't fully satisfied.
You should find out how the contractor handled past issues, and how the client felt after the resolution of the issue. It is also important that when there is a problem encountered, you should give the contractor a chance to fix it.
A good relationship and communication between the client and contractor is crucial. So you should talk to the contractor to help ensure that both parties will be keeping a close tab on the project, and also have clear and reasonable goals on how the project will go. Both parties must be fair with each other, and also have a realistic expectation. A contractor must be reliable, honest, and trustworthy in order to give a more than satisfactory performance, and in turn be recommended to other potential clients.
If you're looking for a home improvement company that will help you build your dream, then just contact us at Pacific Builders. If you have any other questions, then feel free to ask and we will be more than happy to answer all your inquiries. We can make your dream home come true.