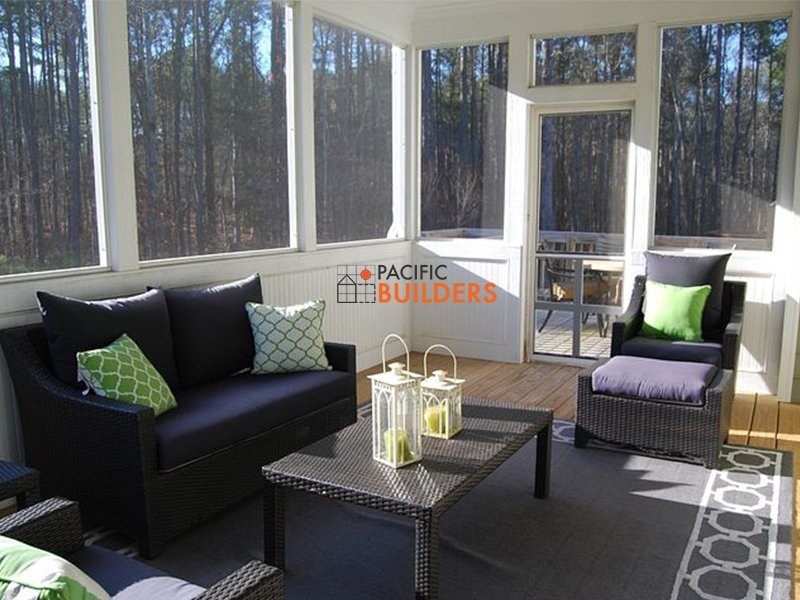 A sunroom is a great way to make use of some extra space in your home and turn it into a room where you and your family can experience the appeal and beauty of nature while enjoying the comfort of your own home all year. There are actually many different types of sunrooms and even more options to choose from which means we can help you build your own customized sunroom that fits all your specifications. Even though they are called "sunrooms" doesn't mean that they are only useful during the summer. A sunroom can be used all year round, here are some ways how to make use of your sunroom even during the cold Sacramento winter nights.
We will be going over the different types of sunrooms and the ones that can be used even during the cold winter months, and also some useful tips on how to keep your sunroom nice and warm.
Learn the Different Types of Sunrooms
If you already have a sunroom or you're planning to have one installed, then you need to know the different types of sunrooms and the one that is best suited for you. If you live in an area that gets really cold during winter then this post will surely aid in the decision making process.
The Three Season Room
The three season room is a sunroom which is not made to be regularly heated and cooled on a regular basis, which means this is a sunroom fit for a home with a climate that doesn't get too warm during the summer and too cold during the winter. A three season room can still be used during the cold winter months if you decide to install a space heater, an electric fireplace, or any other source of heat.
The three seasons room come with added weather protection and also draft resistance which will help you weather chilly nights. The three season rooms are usually built with single-pane glass windows, but can also be upgraded into double-pane glass windows for added protection against the elements.
The Four Season Room
A four season room is specifically built to be heated and cooled on a regular basis all year round. You can set the room to your desired temperature using the built-in heating and cooling system. With its thermally-engineered frame, 6-inch roof system, and also the added cold protection of the triple polypropylene weather stripping with fin seal, your sunroom can be nice and warm even during the harshest of winters.
The four season rooms, comes with double-pane insulated glass, which helps improve the temperature control of heating and cooling systems. Double-pane glass is also able to block out 44% more of damaging UV rays against ordinary glass.
Traditional Sunroom
A traditional sunroom can be used every day of the year since it is typically connected to your home's HVAC system, which makes your sunroom have the same temperature as the rest of your home. You are also able to further customize your sunroom from a variety of window designs we offer.
Traditional rooms are much more expensive than three season and four season sunroom due to the higher cost of the labor and the materials used for these constructions. They are built with double-hung windows which are the ultimate protection against the cold winter climate, and also triple weather seal and multiple bulb seals in order to get the highest air infiltration rating possible.
We have some of the best general contractors in Sacramento. Our estimators will walk you through the process to guarantee that you get the sunroom of your dreams. Call Pacific Builders today for further assistance. We have been serving Sacramento since 1947.