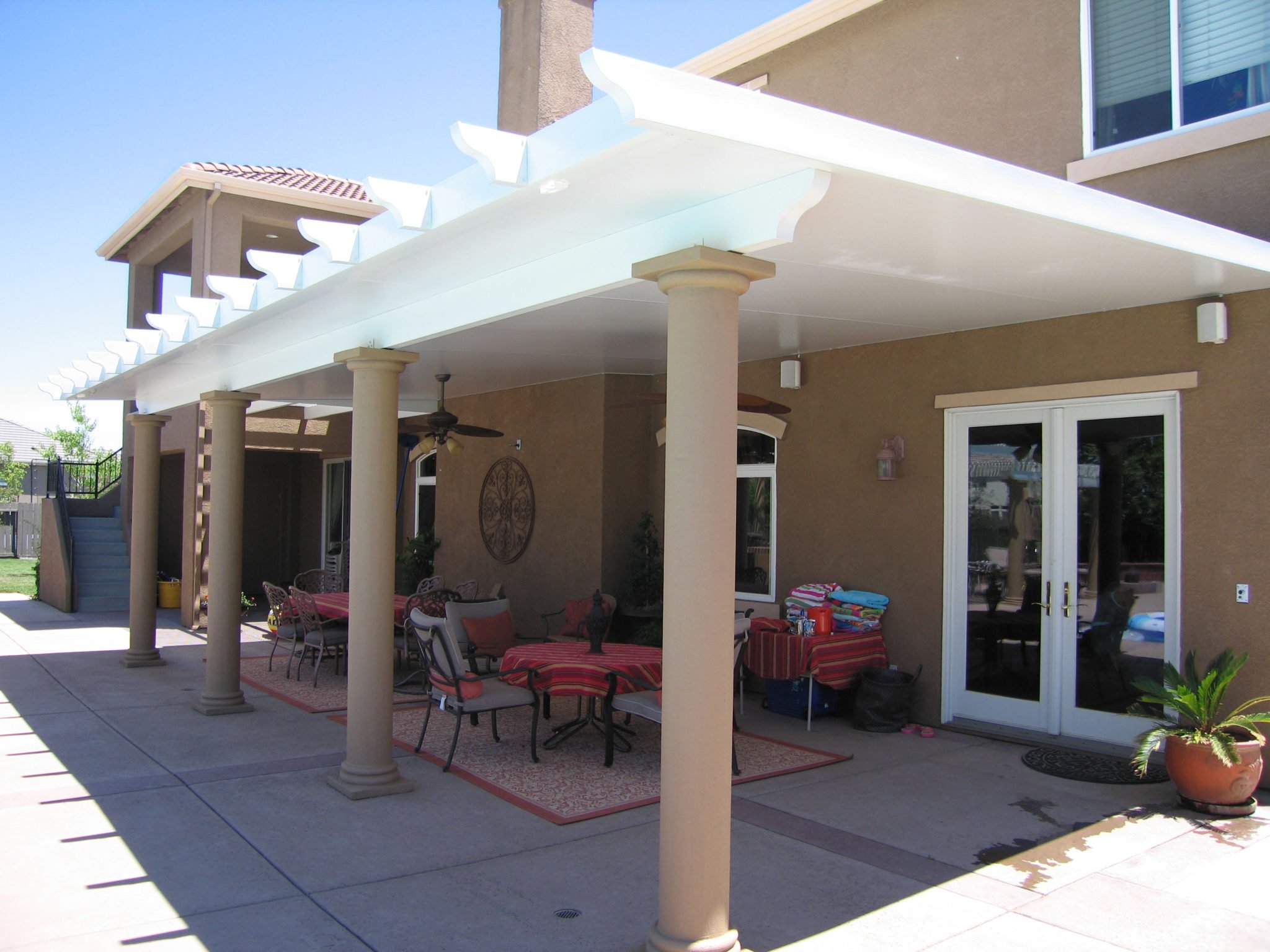 Insulated Vs. Non-Insulated Patio Covers
Patio covers provide protection from outdoor elements allowing you to spend more comfortable time outside. Patio covers can beatify your yard, reduce your energy bills and shield an exposed patio. They can help protect you, your BBQ and your patio furniture from rain and sunlight. When you decide on a solid patio cover you have two options: insulated or non-insulated.
The Cons of Insulated Patio Covers
• The Cost
One of the downsides to insulated patio covers is the cost. Insulated covers are typically more costly than non-insulated ones. If budget is an issue, an insulated patio cover might not be right for you.
• The Color
When going with an insulated patio cover you have fewer color options. We have two color options for insulated covers. White and off white/beige.
The Pros of Insulated Patio Covers
• Temperatures are Better Controlled
An advantage to installing an insulated patio cover is that the insulation helps control temperatures under the cover. The insulation is made of foam sheets that are placed in the middle of two aluminum panels, keeping your patio even cooler in hot summer months and reducing your energy bill.
• You Can Install Ceiling Fans and Lights
Another benefit to insulated patio covers is that you can install ceiling fans and lights on these types of covers without adding additional beams.
You have options when purchasing a patio cover. Learning the pros and cons will help you determine which the right one for you is. Call us now for your free estimate! 800-688-3168